Ambient Spectacle No.1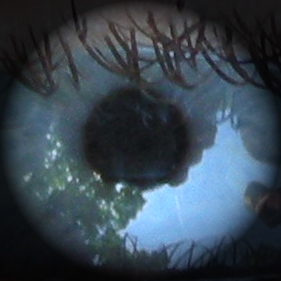 Ambient Spectacle No.1 Listen to streaming audio
Around June of 2007, probably over beer, Michael Kent Smith (Mike) and I were tossing around some ideas about creating music that contrasted what I had written and we had recorded up to that point. The pieces were sort of busy so maybe something repetitive and 'ambient' would make a nice contrast.
In his live performances, Mike uses some guitar looping techniques that I think are pretty cool. So, I asked Mike if we could build some improvisations based around his technique and setup some ad hoc rules to guide our improvisations. For this piece, Mike used my daughter Maddie's cello bow on his guitar to create the tremolo effects. Mike and I did a couple of recording sessions (and of course beer afterwards) that generated the "raw materials" for this and other pieces. So I started to work on shaping a section that I thought seemed interesting.
In the meantime, my friend Paul Berkholst asked if I would work on an Internet collaboration that was to become a remake of a song called "Directly from my Heart to You". Well one of the contributors to the "Directly" collaboration was Sam Orbec on saxophone. Sam's unique solo (not to mention his background in hardcore ambient music) made me think that his style (at least what I was familiar with) would be perfect for "Ambient Spectacle No.1" and indeed it was. So I asked him if he was interested in working on the piece and he said that he was. I sent Sam what I had put together up to that point and he delivered an alto saxophone track that completed the piece.
I am not sure that this composition turned out to be the 'ambient' piece originally intended, so at least for now I am going with Paul's description ... "classical ambiotic soundscapal outbursts" or maybe just 'ambiotic'.
Joe Hasiewicz 2007.12.16
Ambient Spectacle No.1 enjoyed its world premiere on Dutch Public Radio on December 21,2007.